Description
2x Camera Kit
Everything Needed to get started.
Pick Between Two RLC-410 5MP Cameras Or Two RLC-420 5MP Cameras.
When Ordering Please Let Us Know What Cameras You Want In Order Cart Notes Please.
Super HD 5MP High Resolution
5MP RLK8-410B2 with a pixel resolution of 2560×1920, that is, nearly 2.4X the resolution of 1080p Full HD, and even 1.3X the resolution of 1440p. It sees and records your home security more clearly, with more details.
PoE — Easy Setup, Even for a Beginner
A real plug and play security system! It features PoE (Power over Ethernet), with a single network cable connecting each IP camera to the NVR for both power supply and video signal transmission. Easy wiring – the wiring process can't be simpler for DIY enthusiasts and beginners.
24/7 Recording and
Monitoring
Pre-installed 2TB HDD for 24/7 recording and monitoring.
Support all cameras recording at the same time (up to 8 cameras).
If you want longer recording, try motion detection recording, which will trigger recording only when motion is detected.
Allow you to install an external hard disk drive via e-SATA for more storage (up to 4TB).
Pre-installed 2TB Hard Disk Drive, Up to 8 Cameras
Motion Detection — Smartest Way for Alerts
●RLK8-410B2 will detect if there is an intruder and trigger alerts. It will inform you in real time to prevent security trigger alerts by immediately sending alert e-mails and pushing notifications to your device
Local and Remote Access Anytime & Anywhere
Local and remote access has never been so easier!
For local access and control
Connect the system to a monitor or an HD TV. (This won't occupy your home network).
For remote access and control
Get live streaming via free Reolink App on iOS & Android devices, through free Reolink Client software on Windows pcs & Mac computers, or via major browsers like IE (Internet Explorer), and Firefox.





High Quality Night Vision
With 36pcs LEDs in each bullet camera, 24pcs LEDs in each dome camera, and improved infrared radiation for 24-hour vigilance, this system ensures a high quality night vision (100 feet long distance.)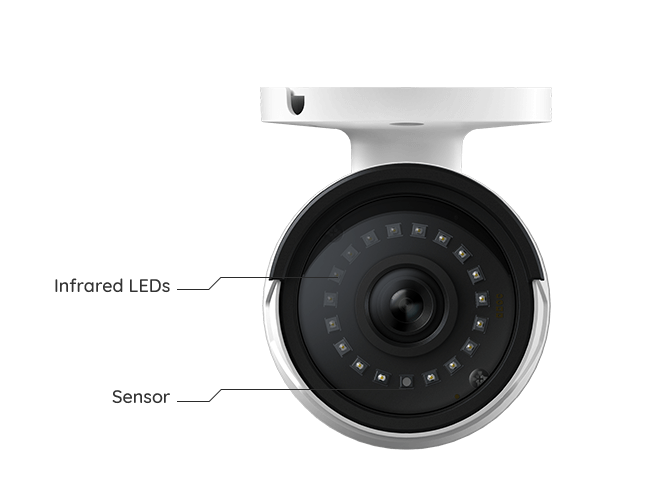 Video Playback — Recall Events and Moments
The playback feature allows you to know the whole events.
Replay significant evidence or funny video records.
4-channel simultaneous playback.
Quick search for any event that happened at any time.
The timer axis design under the split screen makes it convenient for you to freely go back to different days, hours, or minutes to see the events you missed.
Works with All Reolink PoE IP Cameras
This PoE NVR in the system supports both 5 megapixels and 4 megapixels resolutions. It works perfectly with all our 5MP/4MP PoE IP cameras for 24/7 recording, motion detections, live views, playback and more features.
Supported Reolink 5MP/4MP IP cameras include: RLC-410, RLC-411, RLC-420, RLC-422, RLC-423, etc.
Quick and Easy Video Data Backup
Prepare a USB flash drive and insert it to one of the USB ports on the NVR for local backup.
Launch Reolink Client on your computer.
Go to the page Playback -> Remote Playback.
Download the recording files for backup.